We are Cintell
A cross-functional team of experienced professionals passionate about enabling customer-centricity in every business. Built in Boston, MA.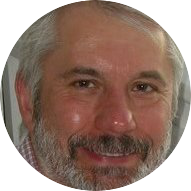 Terry Suppers
Chief Customer Officer
Terry Suppers is an accomplished marketing leader with over 30 years of highly diverse corporate experience and strong expertise in interactive and digital marketing. In key marketing leadership positions at General Electric, his responsibilities spanned a wide range of digital and interactive marketing initiatives including activation, lead generation, commercial excellence, product and project management, content development and customer connections.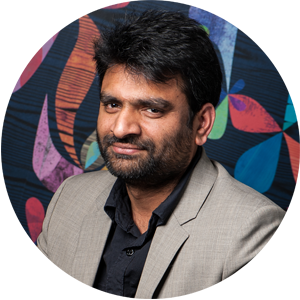 Sarat Gaddipati
Director of Engineering
For more than 14 years, Sarat has been working in the technology sector at companies like Nortel, T-Mobile & TruePosition. Most recently he co-founded the Globus dental group and has been serving as a Technology Director. Sarat has a Masters in Management Information Systems(MIS) from University of Texas, and outside of work, he is an avid squash player and likes to travel with his wife and 2 boys.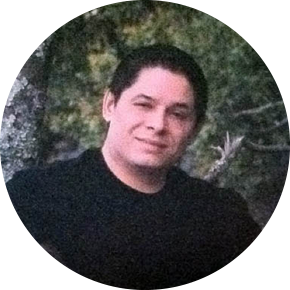 Nicolae Herrera
UX Design Lead
Nicolae has over 15 years of visual design experience creating engaging web, mobile and desktop applications for companies in a variety of industries. His portfolio includes organizations such as Fidelity, Boston College, Sapient, Lattice Engines, NetProspex, Trefis, Grasshopper and more. At Cintell, he is responsible for crafting beautiful user experiences.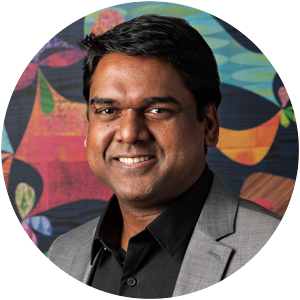 Apparao Karri
Product Management Leader & Entrepreneur
Apparao Karri is on a mission to create a customer-centric world. With 15+ years of experience in product strategy & leadership roles in the Greater Boston technology ecosystem, he is passionate about entrepreneurship and applying technology innovation to solve business problems. He has Masters in Software Systems (BITS Pilani, India) and an MBA from Babson College.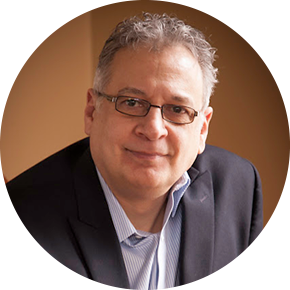 Tony Zambito
Founder and Creator of Buyer Persona Development
Tony is the founder of buyer personas and is the originator of the buyer persona research and development methodology widely used to make informed decisions from buyer insights. Tony also served in the role of Vice President in Sales and Marketing capacities for TRW, Knight-Ridder, and Compaq (HP). He holds a B.S. in Business and an M.B.A. in Marketing Management.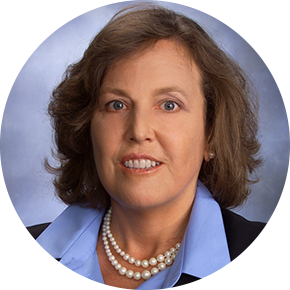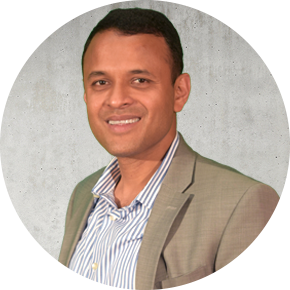 Venkat Janapareddy
Founder and CEO, XpertTech
Venkat is a serial entrepreneur with over 20 years of experience. He most recently founded social media recruitment company Gozaik, acquired by Monster. Venkat's most recent venture XpertTech, was named three years in a row by Inc. Magazine as one of the fastest growing private companies. He served 13 years with Deloitte leading technical teams to provide IT solutions and consulting services, project management, system design, development, and implementation.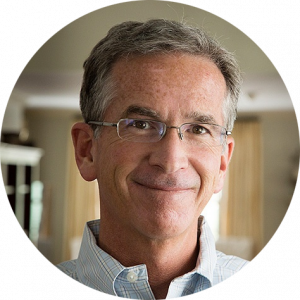 Jere Doyle
Serial Entrepreneur
Jere Doyle is a proven entrepreneur experienced in building profitable and sustainable companies into recognized industry leaders. He is passionate about entrepreneurship and he has a particular expertise in all areas of customer acquisition, and is experienced at building world class executive teams, developing and launching innovative products, and building and executing successful sales and marking strategies.
Jere founded and launched two companies, Prospectiv and Global Marketing, leading both from the start-up phase, to highly profitable businesses and finally to successful liquidity events for all shareholders. He now operates Oyster Angel Fund and Doyle Enterprises, and works with start-ups and growth ventures with a focus in the AdTech, Big Data, Social Media, Local Internet Commerce, and the E-commerce space. Jere is also leading the current Entrepreneurial Initiative at The Carroll School of Management at Boston College. http://www.jeredoyle.com/