How can I share a Persona with my colleagues at work?
On the View Persona screen, you will see a "Share" button. This will create a Web URL that can be shared with your colleagues. We suggest that you use this URL to create hyperlinks from business systems that are used by your colleagues, so that it is easy for them to access.
Do my colleagues need a Cintell account to view a shared Persona?
No, a shared Persona is made available to your colleagues through a secure and custom web URL, visible without a Cintell login. Personas viewed via shared URL are read-only. No changes can be made by your colleagues.
Can my colleagues provide feedback about the Persona?
Yes. Every published persona will have a Feedback icon on the top right, and anyone viewing your personas should be encouraged to provide their feedback (this could be as simple as suggesting a piece of content this persona might find useful, or sharing their experience with how this persona makes purchase decisions). Upon submitting feedback, you will receive an immediate email with the person's comments. The notes will also be stored in Cintell on the Persona Manager dashboard. This makes it easy to take immediate action, or to review all the comments at once on a regular schedule.
Note: If you do not see the Feedback icon, or you see a note that this feature is not available on your subscription, contact us to request it be turned on.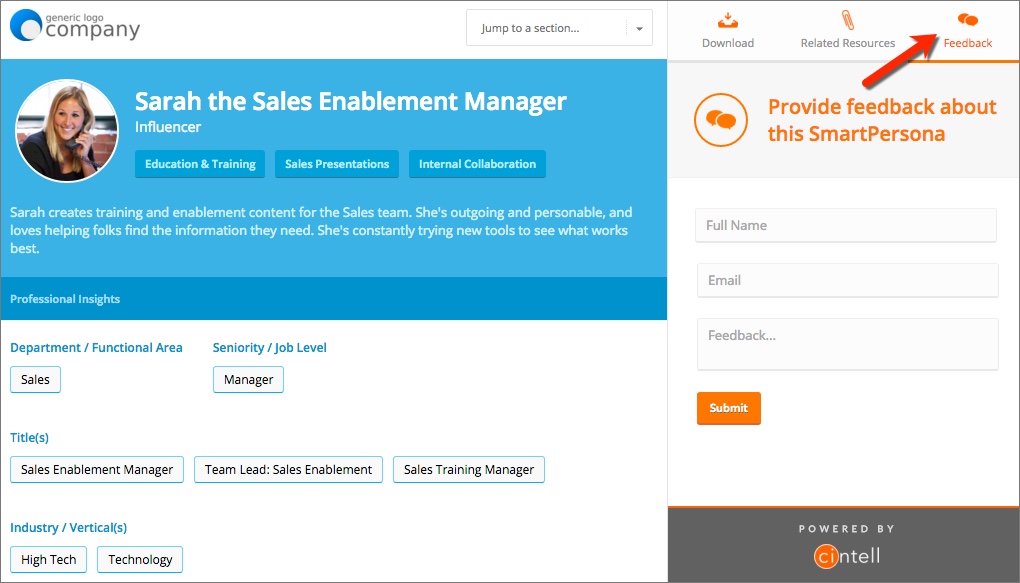 Is there any other way to share a Persona?
Yes, from the View Persona screen you can export a PDF version of your Persona and share with your colleagues. (Coming Soon! The ability to export your persona as a PPT file.)
Can I put my company logo on the PDF?
Yes, adding a logo to your account is a great way to ensure your company brand is represented on all your persona files. To add a logo, log in to Cintell, click your name in the top right and select Profile. On the Product Settings tab, scroll down to Upload a Company Logo section. Select your file (note the recommendations for file size and dimensions) and Save.
Your logo will now appear on all digitally shared personas and PDF downloads.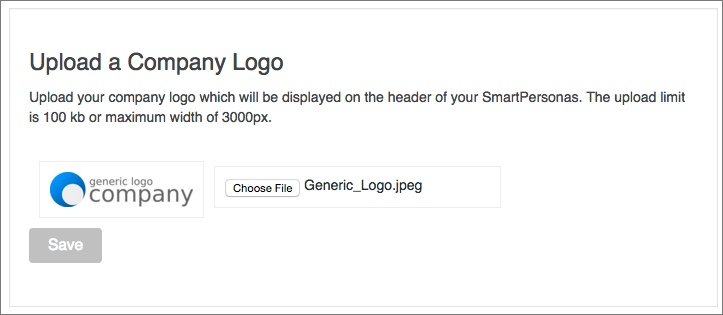 What is the advantage of sharing via URL vs PDF?
If you share using a URL, any updates you publish to the Persona will be automatically available to your colleagues who are using the Persona. In a PDF version, the data is static and might be outdated soon.