Want to Deliver an Outstanding Customer Experience? Read On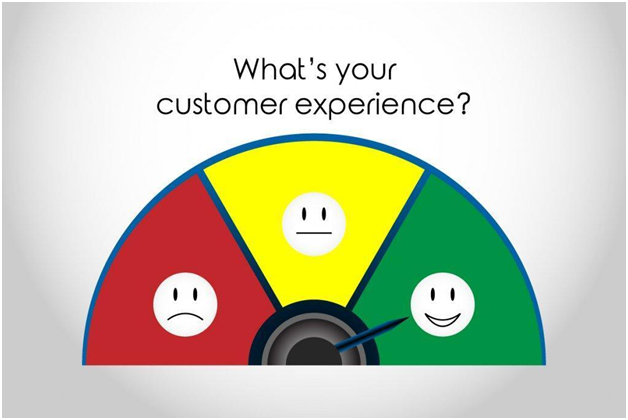 Source: https://opndsn.com/how-to-build-the-best-customer-experience/
There has been a massive shift towards retaining customers and delivering an excellent service in recent years, as compared to only acquiring customers. Increased competition prevalent in the market has compelled businesses to strive towards customer engagement and building customer experience rather than just focusing on resolving their queries.
What Contributes to Outstanding Customer Experience?
Customer service has its prime focus on the company and its services. There is a need to focus more on the customers and the experience they have during every interaction made with a company. There is a need to understand what the customers have to say about their experience with a business.
An outstanding customer experience compels the customers to keep coming back for you. In the meanwhile, they start sharing their positive experiences with a particular brand with others. You need to provide sufficient resources to your employees to ensure that they create a great customer experience.
Why Customer Experience Matters?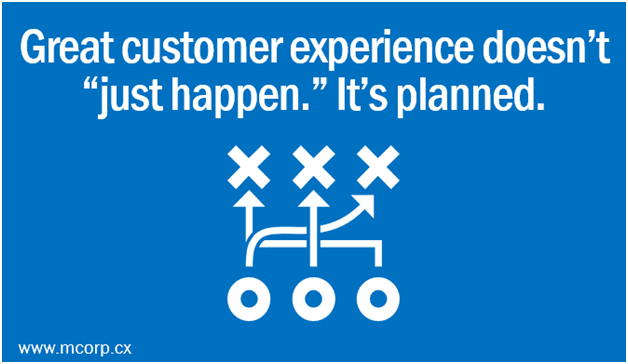 Source: https://www.business2community.com/customer-experience/getting-customer-experience-strategy-right-best-practices-cx-leaders-01819641
Companies that provide great customer experiences report high customer satisfaction and referral rates. This also implies high customer retention and loyalty. Such customers speak highly about their interaction with a brand and want to return.
Positive experiences are always passed on to friends and family. It is no doubt that word of mouth is one of the best marketing tools that any company can ever use for customer acquisition. It saves you money and time that you spend on your marketing efforts.
We no longer live in a world where competing on price is enough. You have to compete in terms of providing great experiences. Customers today want to feel an emotional connection with the brands that they use.
As per this Oracle survey, 74 percent of senior executives claimed that customer experience significantly impacts the enthusiasm of customers and turns them into loyal brand advocates.
According to this report, a mere 5% increase in customer retention can actually lead to a profit of around 25%, thereby highlighting the importance of customer loyalty.
A study conducted by American Express revealed that 60 percent of survey participants were willing to pay extra for getting a better experience in return.
6 Great Tips You Can Follow to Deliver an Outstanding Customer Experience
Understand your audience better
It is vital to understand your customers well. You also need to be aware of their motivations. It is best to develop profiles of customers your team deals with on a daily basis. This will help you create a buyer persona. Once you have gathered sufficient information, you would be able to create better experiences for them. Build a strategy with customer happiness in mind. Every successful business has happy customers behind it.
Hire team players and make them invested in the process
Your employees are the key to creating impeccable customer experiences. Damien Peillon from Logogenie trains his employees to pay more attention to the customers. Minute details such as a customer's birthday can as well not be ignored. It is vital to be a part of their life if you want to develop an emotional bond with them.
You need to be obsessed with the details. Try to learn your customer's likes and dislikes. Try to create a more personalized experience for them. While hiring employees focus on the ability to connect with people. Develop a set of principles to stick to while interacting with the customers.

Attend to the needs of your customers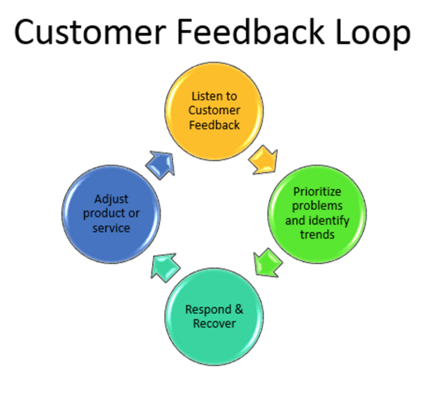 Source: https://www.hostgator.com/blog/best-ways-to-survey-customers/
How can you be aware of the needs of your customers without even trying to know? How can you assess the value of your brand without even asking? Hence, it is essential to develop feedback loops to gain insight into your progress.
Utilize real-time feedback surveys after an interaction. Follow up with your customers over email or phone to learn more.
Pay attention to what is being shared on social media. This is when the customers are the most honest.
Research the strategies being used by your competitors
It is rightly said that healthy competition is essential in order to do better in life. You need to analyze the trends in the market and also the key strategies being used by your competitors. Utilize these tools to check where you are lacking. Try to bridge the gap between where you are and where you intend to be. Set strategic goals and implement them.

Build systems for quick resolutions
If you have received negative feedback from any customer, try to understand the reason/s behind it. Place the control in your customer's hands. Show them that they have the power. Provide them access to live chat platforms so that they can share their concerns. Provide video-based assistance if necessary. Make your customers feel cared for.
Never provide the opportunity to your customers to turn to social media platforms to vent their frustration. Have a support executive to listen to the concerns of your customers. Do not block channels of communication. If you do so, then you will only end up repenting later on.
Use machine learning or Artificial Intelligence (AI) to deliver a better experience
According to Gartner, 6 out of 10 customers in the US prefer using the digital self-service tool over a video chat or a call. This is when an AI-assisted service portal can prove to be immensely helpful to brands. AI can enable auto-responses to customer queries and can also guide your audiences to curated content.
AI customer service can reduce the need to attend to every conversation. This will let your agents focus more on complex issues. AI can also send personalized messages to your customers and keep a tab on their responses.
Conclusion
Creating excellent customer experience is more vital in this highly competitive business environment. There is a need to replace marketing with customer service to derive value out of your service.
Spending millions of dollars on your marketing efforts means nothing if you fail to connect with your customers. Invest strategically to connect with your customers. Build a bond with them, and watch them turn into the loyal promoters of your brand.