Habits of Customer-Centric Marketers: Q&A with Alex Kevork
In a recent study we read, the role of marketing is changing to become the chief advocate for customers. In fact, the #1 priority of B2B marketers in 2016 will be "understanding buyers," according to a recent survey from the IT Sales and Marketing Association. In today's world of empowered buyers, the marketers who are getting it done are those who understand their buyers best. Customer-centricity is a competitive advantage!
We tapped into the growing Cintell community for perspective from the front lines of customer-centric marketing. Here's one of their stories: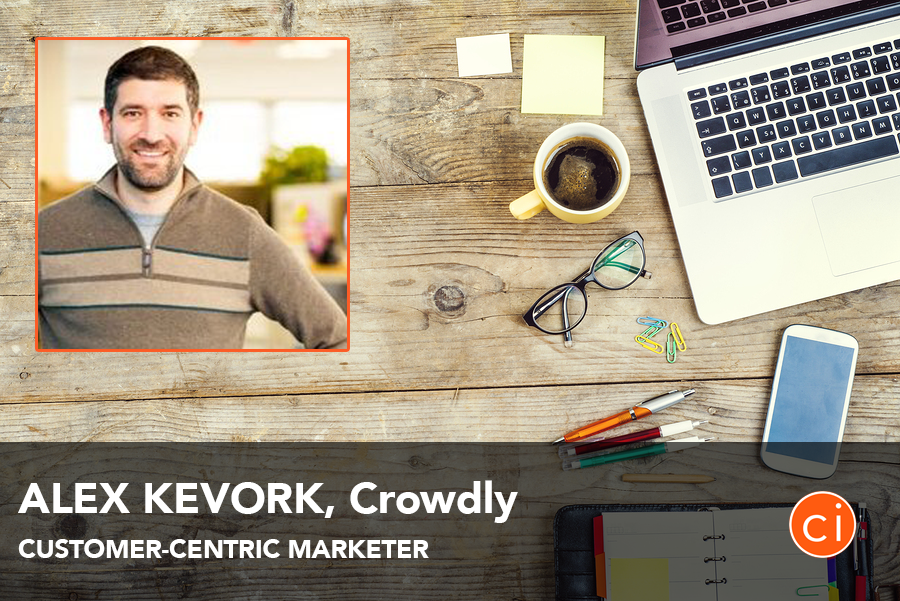 Alex Kevork, Customer-Centric Marketer
Alex is the Director of Marketing at Crowdly, an advocate marketing platform in Boston. He's an experienced marketer with experience in product marketing and strategy, product management, online marketing, social media, community management, and solution selling/marketing at organizations like Timetrade, Imaginatik, Kalido, Nowspeed, among others.
Alex's Take on Customer-Centricity:
To me, the phrase "customer-centric" means making everything you do, from a product development to a marketing content standpoint, for your customer. But remembering that "customer" doesn't always have to mean "existing client". You should be thinking in terms of existing clients, but understand the world of potential customers and how what you offer now, will not only convert them into being existing clients, but also benefit them when they do.
Buyer personas are: critical in driving how we craft messaging, content, and our approach to sales.
Lessons, tips or tricks about buyer personas: 

Use what you know from recent purchases, but be bold in making assertions that what you build should address a particular persona, even if they haven't bought from you yet.
Be careful when building persona profiles to not confuse buyer personas with user personas. They can often be quite different.
Know what your personas find valuable. Not just in terms of information they consume, but in the tools they can use to be better at their jobs. Then give them tangible takeaways that they can bring back to their desk, even if it isn't necessarily your product just yet.
His Philosophy:
The best marketing advice he's heard: You'll be surprised at how much you can accomplish once you stop caring about who gets credit.
If companies are struggling to put buyers first, I recommend getting out and talking to buyers, because if you're having this problem, you probably haven't done nearly enough of that.
Companies or marketers who are customer-centric keep their customers, and see huge value from the word-of-mouth that comes along with that repeat business.
To help sales understand our buyers, we attend events where our buyers are, regularly consult with industry experts and influencers, and develop detailed analysis of our sales calls and the underlying motivations behind the questions they ask.
The Good Stuff:
To understand our buyers, we conduct customer interviews, host customer events where we get many of them in a room together, sit in on sales calls and account management calls.
My favorite way of conducting interviews with buyers is starting out way way way out of the weeds. Not asking "what features do you want in a…" but more along the lines of what's important to them now (unrelated to our product). Ask what would make them a hero?
The Bad Stuff:
I think it's hard for marketers / companies to create and use personas effectively because it's very easy to fall into a "flexible" approach where you reactively adapt to whoever comes knocking.
I think the biggest challenge for marketers when understanding buyers and/or building buyer personas is keeping a focus on strategy and value rather than tactics and features.
Knowing your personas means knowing how to position what you offer in a way that creates a vision. The home-buyer purchases when they have envisioned themselves cozied up on the back porch watching a sunset by a warm fire, not when they see bullet points:
Use the end result of the use of your features to create a vision that your buyer persona will want. To do that, you need to know your buyer persona intimately.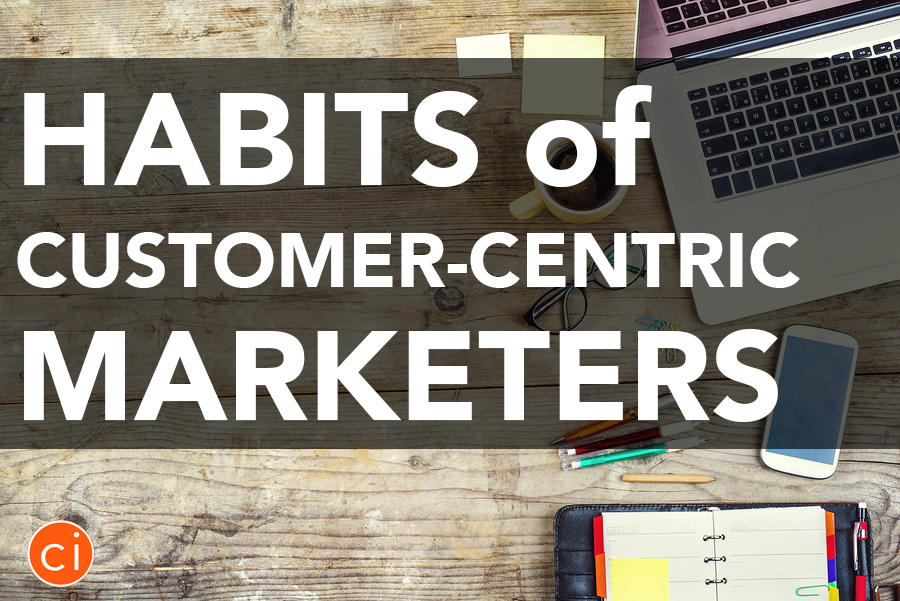 Thank you to Alex for sharing your perspective!
Follow him on Twitter, and stay tuned for more   in our series, Habits of Customer-Centric Marketers.