The 4 Best Moments from MarketingProfs B2B Forum 2015 #MPB2B
This year's MarketingProfs B2B Forum was the biggest yet – attracting hundreds of B2B marketers to our hometown of Boston and defending it's unofficial reputation as the only B2B marketing conference driven as much by glitter and selfie sticks as much as it is by high-quality content and fantastic speakers. Here are our top four moments:
1. The World's First B2B Marketing Marching Band
How do you stand out as a new brand in a crowded market? By making some noise. Literally.
Ever see a marching band on an escalator? You're welcome.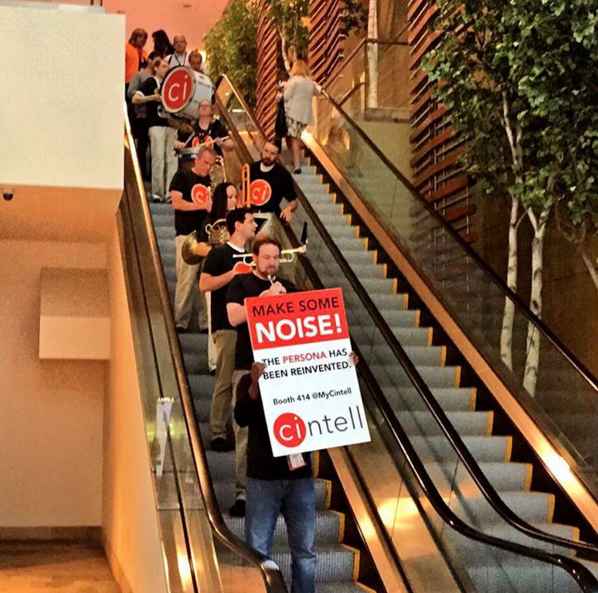 Note: The whole show was infused with great music – notably, Chief Content Officer of MarketingProfs herself Ann Handley rocking out on the accordion ahead of the opening keynote: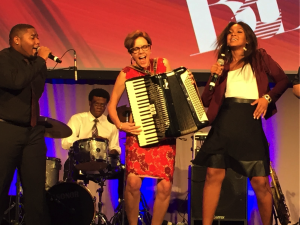 2. Not ONE but TWO great new marketing reads
 
Congratulations to my friends Carlos Hidalgo, CEO of ANNUITAS and Ruth Stevens, President of eMarketing Strategy on the recent availability of their new books! (Note: Ruth's book came out earlier this summer.)
Driving Demand: Transforming B2B Marketing to Meet the Needs of the Modern Buyer, by Carlos Hidalgo
"Companies that want to survive in this buyer-led digital age have to become much more customer focused or they will wither away"
B2B Data-Driven Marketing: Sources, Uses, Results, by Ruth Stevens and Theresa C. Kushner
"Personas support the crafting of relevant messages at the right time."
3. This room full of customer-centric marketers

I was thrilled for the opportunity to present on the topic of revitalizing buyer personas for real-world results alongside Cintell client Dan Briscoe, VP of Marketing at HCSS.
Beth Negus at Chief Marketer wrote a great recap of my session, which you can read right here.
I've also posted the slides to Slideshare, below:
4. The army of customer-centric marketers
They were everywhere you looked. No, not selfies with Rob from MarketingProfs, I mean the "I'm Customer-Centric!" pins we put in each attendee's SWAG bag. We saw them all over the event, signaling to us an overwhelming majority of marketers who know that putting the buyer first is critical for effective B2B marketing. (Or they wanted the free cash we handed out to lucky marketers spotted wearing the pins. Either way, we saw them all over!)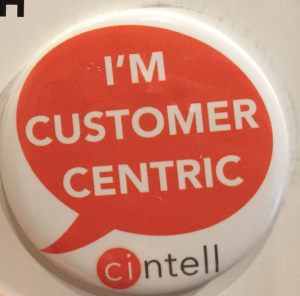 BONUS: The confetti and glitter send-off:
Congrats on a great #mpb2b @annhandley @MarketingProfs @robzie_ @sharihudson!!! pic.twitter.com/vXGvrKE5El

— Katie Martell (@KatieMartell) October 23, 2015
Thanks to everyone for a fantastic event. See you next year…