A Framework for Optimizing Personas
Guest post from Samantha Stone, Founder of the Marketing Advisory Network
Garnering buyer insights remains one of the most difficult jobs for modern day marketers. Yet, there is ample evidence that investing in persona research is well worth the effort.
Marketers who use personas and map content to the buyer's journey enjoy 73% higher conversions from response to marketing qualified lead (MQL) Source: Aberdeen Research
Customer centric companies are 60% more profitable than non-customer centric organizations Source: Deloitte & Touche
Luckily, research shows a clear roadmap for implementing best practices that we call the Persona Optimization Framework.
The framework has four stages.
Experimenting – Organizations in the experimenting stage have no dedicated resources or budget allocated to personas but have begun to explore their potential. Partially documented personas may exist, but they were development based mostly on internal insights and have limited usage across the organization. In this phase personas resemble profiles and require a significant amount of research to flesh out further.
Emerging – Once an organization commits to a persona project and assigns at least temporary resources you enter the emerging stage. Here persona efforts begin in earnest with sales & marketing training, capturing some external insights through qualitative interviews and research findings.
Advancing – Advancing organizations have begun to embed personas into the on-going process of the business. Personas are fully documented, budget is allocated and individuals are held accountable for executing persona research. Both qualitative and quantitative research is completed at least once a year and personas are utilized by multiple parts of the organization.
Fully Optimized – Although most organizations have not fully optimized their use of personas there are many things we can learn from those that have reached their full potential. Fully optimized teams systematically update personas at least twice a year, have comprehensive training programs and heavily use personas across the business.
You can find the complete framework here.
Each stage covers the critical areas of planning & resourcing, using, creating and maintaining personas. Within each stage you'll find a series of questions and responses to evaluate your organization against. As you assess your organization you may find you have strengths in one category, and areas to mature in others. That's perfectly normal and will provide you direction on where to invest next.
Try to avoid the temptation to consider this a step model. While it's unlikely an organization will go from zero to fully optimized in one phase, it is not necessary to progress slowly from one stage to another. Consider your goals and seek to gain support for the highest commitment possible. Those organizations that are advancing or fully optimized gain the greatest rewards.
Should you have any questions don't hesitate to reach out. I'd be happy to help and would love to hear from you.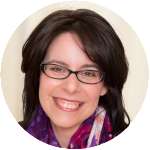 Samantha Stone, Founder, Marketing Advisory Network & Cintell Persona Coach
Throughout her career, Samantha has launched go-to-market initiatives and lead marketing strategies for award-winning, high growth technology companies including Netezza, SAP, Ascential Software and Powersoft. In 2012 she founded The Marketing Advisory Network to help enterprises unleash the possible within their organizations. She's also the mother of four high energy boys and wannabe gourmet chef. You can read more about her marketing philosophy and get practical advice by visiting www.unleashpossibleblog.com or following her on twitter @SamanthaStone.