What's New in Cintell? [October 2015]
Our development team is continuously working behind the scenes on new functionality and features to make your experience with Cintell better every day. Each month we'll share the updates and innovations we're most excited about and, when we can, we'll give you a preview into what's coming next!
Here are the features we've added or optimized in October:
Connect Your Business Systems
We're incredibly excited to announce that our Cintell integration with Marketo's marketing automation platform is now live! Connecting your SmartPersonasTM to your CRM and Marketing Automation platforms ensures powerful customer insights are available throughout the business. You can match, tag, and organize contacts by persona in minutes. Creating persona-based sales and marketing campaigns has never been easier. Contact support@cintell.net to learn more and turn on early access to this feature.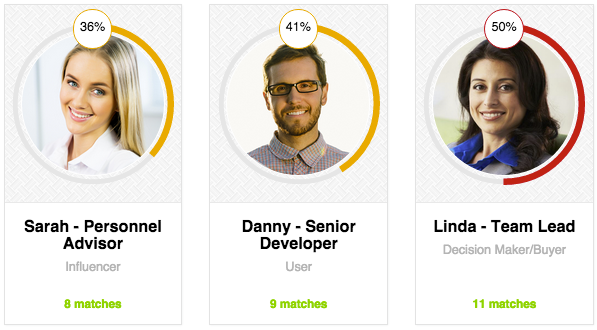 Sharing Customer Insights Companywide
One of the most important things you can do after creating your persona is to share it internally across the business. Sharing customer insights and receiving feedback is critical to successful use of personas. We've released a major design refresh to how these personas are shared. Not only can you now share these insights in a more professional, polished manner, you can add your own logo or select a color theme for added personalization. Log into Cintell today to see this update in your account!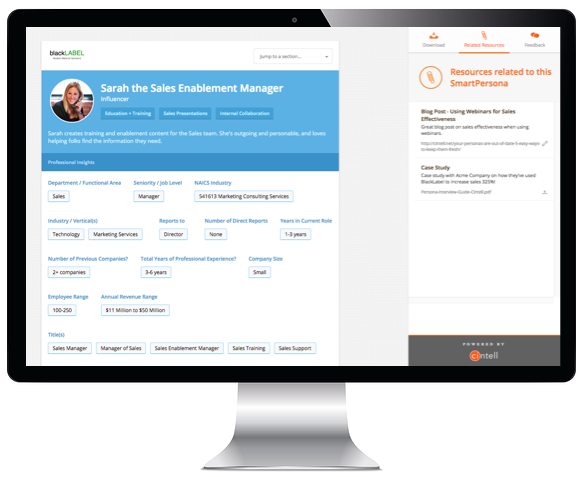 Persona Versions
Keeping your personas current and up-to-date is critical to their success. We've made that process easier by allowing you to create a "Working Draft" of a persona. You can continue to edit this draft separate from the published version and when you're ready, simply publish it to update the version you've shared with your team. In addition, you can easily view and revert to older versions of the persona if needed. To create a draft click the Options dropdown on the Persona Manager screen and select Create Draft Version.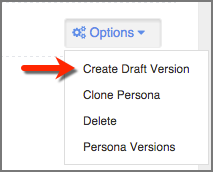 Resources Related to Your SmartPersonaTM
In addition to the wealth of information contained in your persona, we encourage you to attach relevant related resources such as case studies, sales playbooks, video testimonials, and more. You can choose to make these resources visible to your teammates, or keep them hidden (this is especially helpful for documents such as research notes, interview transcripts, etc.) Access this section from your persona manager view.
We're committed to making your experience with Cintell better every day and hope you're excited as we are about these updates.
Log in to Cintell to check out all the latest updates.
If you have any questions about a new or upcoming feature, contact us at support@cintell.net.