What's New in Cintell? [September 2015]
Our development team is continuously working behind the scenes on new functionality and features to make your experience with Cintell better every day. Each month we'll share the updates and innovations we're most excited about and, when we can, we'll give you a preview into what's coming next!
Here are the features we've added or optimized in September:
User Experience
A large portion of our updates this month focused on the overall experience and usability of the platform. We've made some small (and some not so small!) changes that we hope make a big impact. For example, you'll notice a new streamlined look for the Persona Wizard, Persona Dashboard and the Persona Manager.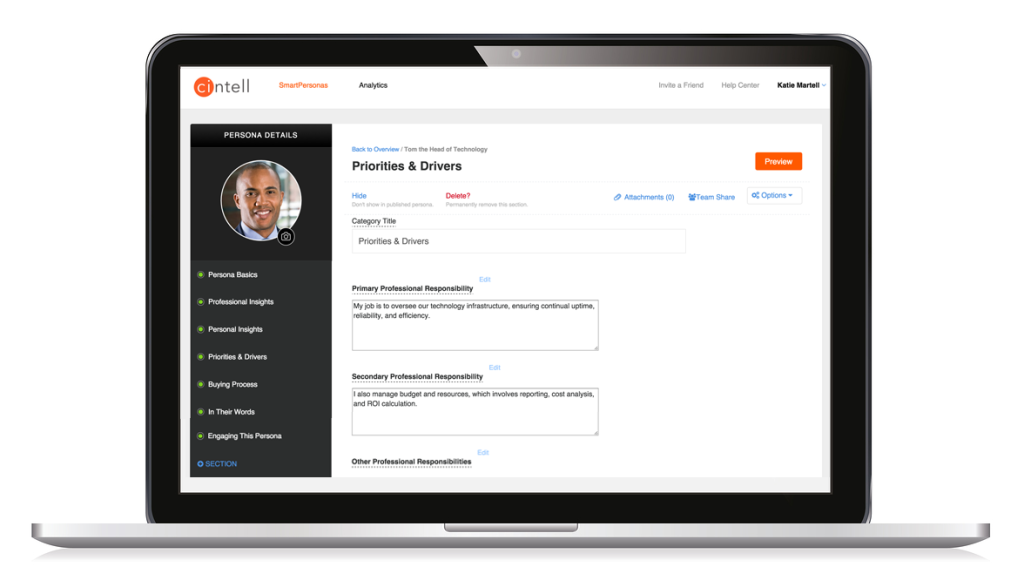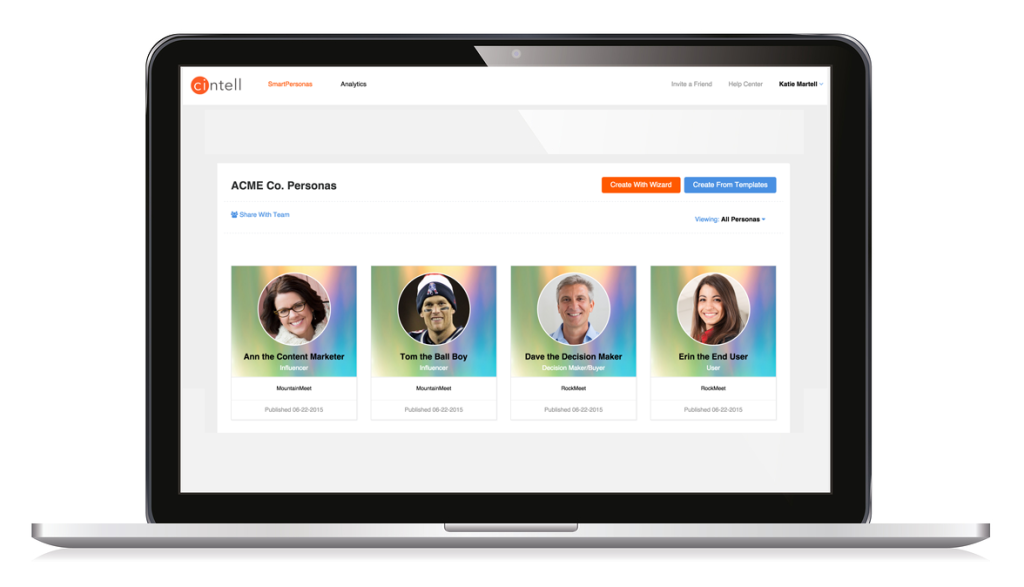 Privacy
The privacy and security of your persona data is incredibly important to us. You can now password protect the "Share" URLs for individual personas as well as a persona buying committee. Learn more here.
AutoSave
Forgot to save your persona before logging out? We've got you covered. The Persona Wizard conveniently now auto saves every 10 seconds.
Tip! The persona wizard automatically saves if you move to a new section in the left sidebar, or when you click "Save & Continue."
Available Add-Ons
The following features are available to be activated in your account. Contact support@cintell.net to learn more.
Contact Mapping & Analytics
Once you have identified and published your personas, use Cintell to match your customer or prospect records to persona.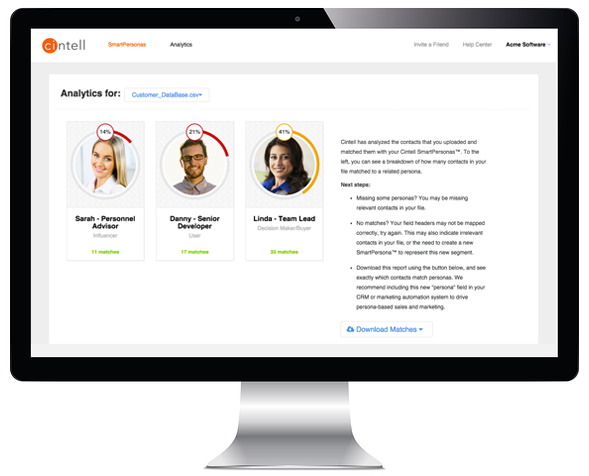 Professional Insights
Harness the power of Cintell's big data analytics engine to add new information to your personas from our extensive network of data sources. Use these Professional Insights to better understand the typical skills, tasks, responsibilities, technologies used, and more about your personas. Attend one of our weekly education sessions to learn how we're pulling these insights directly into Cintell to keep your personas relevant and current.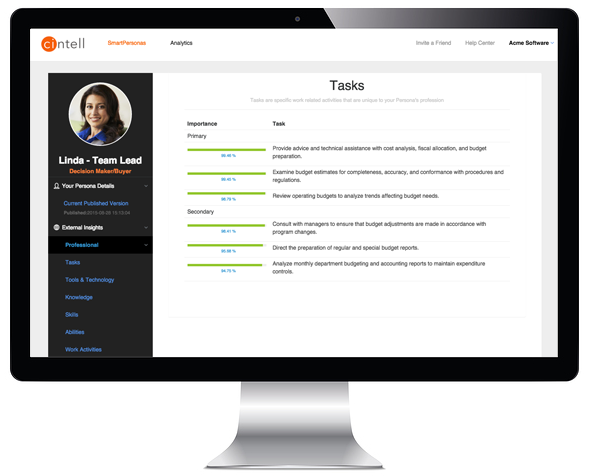 Coming Soon!
Here's a sneak peek at what's coming in the next few releases:
Primary Research
Leverage our survey capabilities to run voice of customer programs to both discover and continuously validate persona insights. Choose from an existing audience or a new, relevant set of survey respondents from our network.
Related Resources
In addition to the wealth of information contained in your persona, attach relevant related resources for your team such as case studies, sales playbooks, video testimonials, and more.
We're committed to making your experience with Cintell better every day and hope you're excited as we are about these updates.
Log in to Cintell to check out all the latest updates.
If you have any questions about a new or upcoming feature, contact us at support@cintell.net.